We Bring Ideas to Life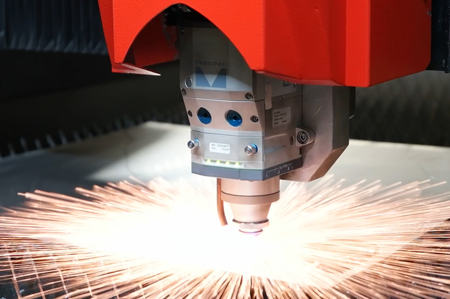 We specialize in turning visions into reality, and would love to meet you and discuss your special project in depth to ensure that you get exactly what you envisioned.
We truly care about each project, taking the time to ensure that we bring your vision to life every time. Our team consists of highly talented people, capable of accomplishing even the most daunting of projects.
We are constantly optimizing our fabrication process to provide you with unmatched delivery times. We use state-of-the-art machinery and methods to provide unsurpassed quality and production speeds.
State of the Art Machinery
We began Fiber Nation because we knew no other steel fabrication company of our size was offering the modern, state of art machinery that saves money and increases accuracy. Fiber Nation decided to heavily invest in the most advanced machinery to offer any client—not just the large companies who can afford this luxury. Our goal has been to partner with medium and small sized companies to pass along this value to them when it comes to steel fabrication.

These modern tools we offer you, combined with our employees' vast experience in solving a variety of problems, have helped us rise above our competitors. This unique blend allow our clients are more accurate product that performs well within specified tolerances as well as adding peace of mind to customers that they are receiving the most value, best tools and vast knowledge when it comes to steel fabrication.

Beginning from the top down, we expect our work to be done with the fastest lead time in the industry. Our goal is to quickly respond to your steel fabrication needs that makes us the most trusted and best in the industry—of that you have my personal guarantee.

We invite you to view our past projects and discover for yourself why our company is synonymous with value, trust and reliability.

We also look forward to having you come to our facility and take a look at the most impressive, cost-saving fabrication services you can possibly find here in the Intermountain West. Give us a call today to begin our partnership with you and your company.