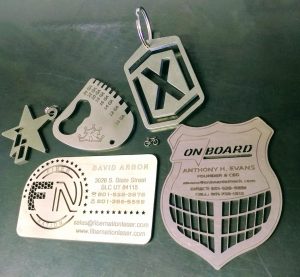 We are a custom fabrication metal shop specializing in art, welding and custom works of all shapes and sizes. Your imagination is the only limit – so think big!
Custom Fabrication in Salt Lake Area
We specialize in turning visions into reality, and would love to meet you and discuss your special project in depth to ensure that you get exactly what you envisioned. One of our recent customers brought in measurements of their space and requirements for work tables that could be used in various ways. In order to best use their space and set up new workflow, they needed specialty sizes and shapes. We drew up their ideas and gave them a quote. We were able to deliver quickly and within their budget.
Bring us your Metal, Molding, Welding and Sign Requirements
We truly care about each project, taking the time to ensure that we bring your vision to life every time. Our team consists of highly talented people, capable of accomplishing even the most daunting of projects.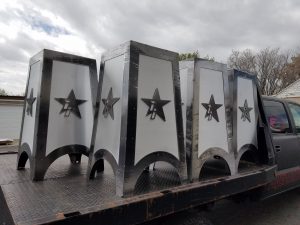 Another one of our customers asked for 6 custom logo platforms for equipment and specified light weight, but sturdy and stackable. We came up with a design and a prototype. After a couple small changes, we were able to deliver 6 platforms with a custom cut logo.
We are constantly optimizing our fabrication process to provide you with unmatched delivery times. We use state-of-the-art machinery and methods to provide unsurpassed quality and production speeds. Our team has a combined experience of 15 years, with design, welding, laser cutting and machining experience. We recently moved into a bigger space to expand with our team and customers. We are currently working on reorders from several customers, which is a huge compliment. Check out our positive reviews on Google, and call us with your questions or requirements anytime.